Reader's Theater (Readers Theater or Readers Theatre) Play Scripts for Kids FREE!  
Our collection of Readers Theater Play Scripts for Kids and the Classroom come from our award-winning Stories for Kids.  Readers Theater is a way to build reading fluency, student engagement and confidence in both reading and speaking. We offer Readers Theater Playscripts at every grade level for free.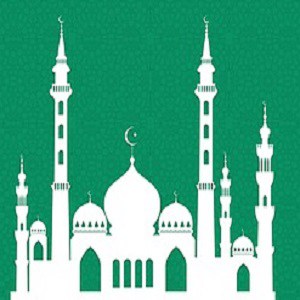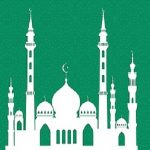 How was a treasure stolen from a barrel of olives? (from Iraq)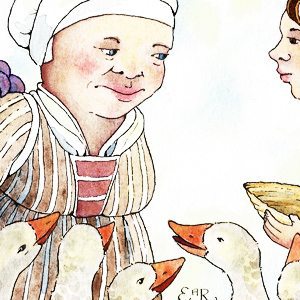 Readers Theater Script for Kids. A search for an apple dumpling leads to odd trades. (from England)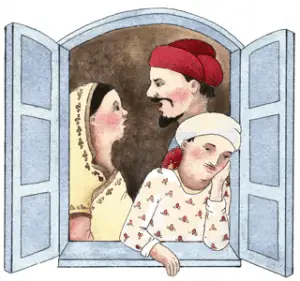 A father challenges his son to solve an impossible riddle. (from India)
Stories to Grow by presents Whootie Owl's award-winning collection of Reader's Theater Play Scripts for Kids. These Playscripts (also known as Readers Theater or Reader's Theatre) are scripts that have been adapted from Stories to Grow by award-winning collection of Short Stories for Kids: Folk Tales, Fairy Tales and Legends from all over the world!
Reader's Theater is a wonderful form for building fluency, comprehension, and confidence in the classroom! It is an oral reading of a "Script" without the need for costumes, props or even a stage. It encourages student interaction and engagement and with our Reader's Theater Scripts they learn a Moral Lesson as well! Our playscripts are perfect for a Drama performance as well and include FREE Performance Notes. Each Reader's Theater Piece has been well crafted from our award-winning short stories; they include such Themes as Kindness, Gratitude, Friendship, Love and Courage to name a few. Enjoy our Reader's Theater Scripts at home or in the classroom and leave a lasting impression on the little ones in your life. 
Our Play Scripts are multi-cultural, kid-tested and all contain positive moral messages. They are meant to Motivate & Inspire Children while leaving a lasting impression! Readers Theater is a wonderful way to engage learners with varying learning styles while teaching fluency, comprehension skills and having fun at the same time! It has been proven to be a successful reading strategy. Our scripts are funny and inspiring too. So share a Storytelling experience today that will last a lifetime! 
What does Kid-tested mean? Kid-tested and approved means they were edited until they were loved by our kid-testers. When kids love what they are reading, they internalize the stories. Since all of our Stories and Readers Theater Play Scripts have positive messages, that's exactly the point! We guarantee that kids will love our Stories & Scripts and so will you!